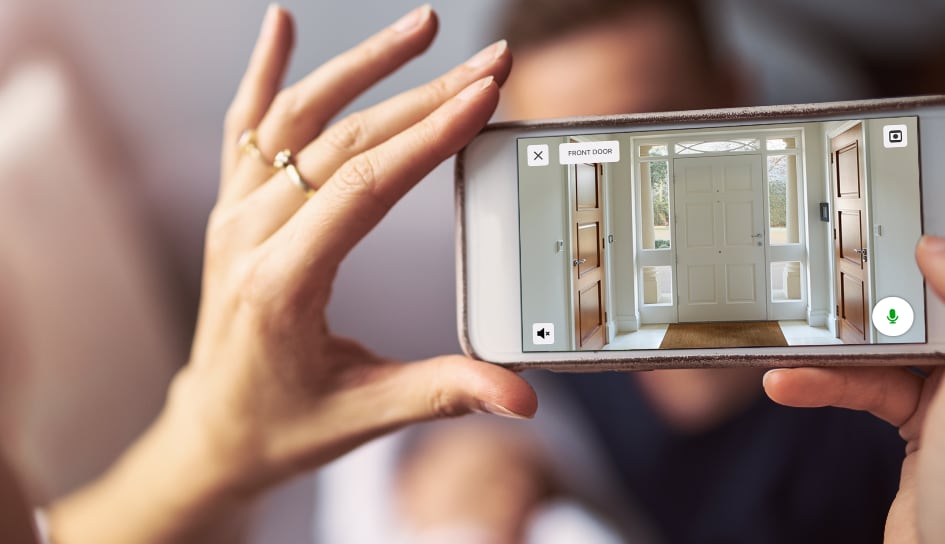 Are Smart Locks Worth It In Lake Havasu
Have you thought about improving your locks? In the olden times, you needed to go with ordinary deadbolts or handle locks. But, if you are looking for the latest in technology, you can get a smart locking solution that will connect with your home security system.
You may ask this question: Are smart locks worth it in Lake Havasu? Or is this an example of squandering your cash on unnecessarily complex gadgets?
Key Locks Versus Smart Locks in Lake Havasu
When it comes to door locks, there are plenty of choices. However, you will find that most entryways are secured by a keyed deadbolt or a locking handle, a deadbolt with keypad, or a smart solution integrated into your home security. Turn the key on an ordinary deadbolt, and the cylinder slides through the strike plate on the frame. The bolts can be a door handle lock that's spring-loaded, which makes it harder to force open with a an instrument such as a crowbar. If you would prefer not having to mess with a key, you have the option of getting a push-button lock that activates the bolt by using a 3- or 4-number code.
Smart locks are integrated products that is a popular alternative for your traditional handle and deadbolt locks. Similar to keypad unit, you enter a numerical PIN to open the door. However, when using a smart lock, you have the opportunity to connect to your home's Wi-Fi or your overall security package to bring even more functionality. Through a mobile app, you can:
● Lock and unlock doors remotely
● Create customized PIN numbers for occupants and frequent visitors
● Get a text alert in the event someone unlocks the door
● Set short-term key codes for visitors
In What Situations Are Smart Locks Worth It In Lake Havasu?
If you just want to use one or two smart locks as replacements for your standard keyed entries, you might be undecided on whether they are worth the effort. It would be convenient to operate your locks from work, but it really depends on the make or model of how reliable they will be. When installing a stand-alone unit, make sure that your smart lock uses up-to-date encryption and has a mobile application that is updated often.
However, the real advantage of a smart lock is experienced if you connect it to your property's complete security package. This gives you the option of having your locks communicate with other security devices to increase your safety and make your life easier. To illustrate, if your doorbell camera identifies someone coming up to your home, your smart locks can click shut automatically. You can also initiate geotracking on your smartphone security app and automatically unlock your doors as you turn onto your driveway. You can even program an alarm to sound if a visitor attempts to enter the incorrect PIN multiple times.
Basically, a smart lock is worth it in Lake Havasu if you incorporate it to your comprehensive security system!
Call Now To Ask For Smart Locks With Your Home Security System
If you're in the market for the leading smart locks in Lake Havasu -- along with a state-of-the-art home security system -- turn to the professionals at Secure24 Alarm Systems. Our team is ready to craft the perfect system with specialized smart devices your home requires. Dial (928) 888-9023 or send in the following form to request a consultation.
Communities Served Around Lake Havasu By Secure24 Your Local ADT Authorized Dealer